We Belong Collab Release Party with Vine Street Brewing
November 18, 2022 @ 12:00 pm

-

11:00 pm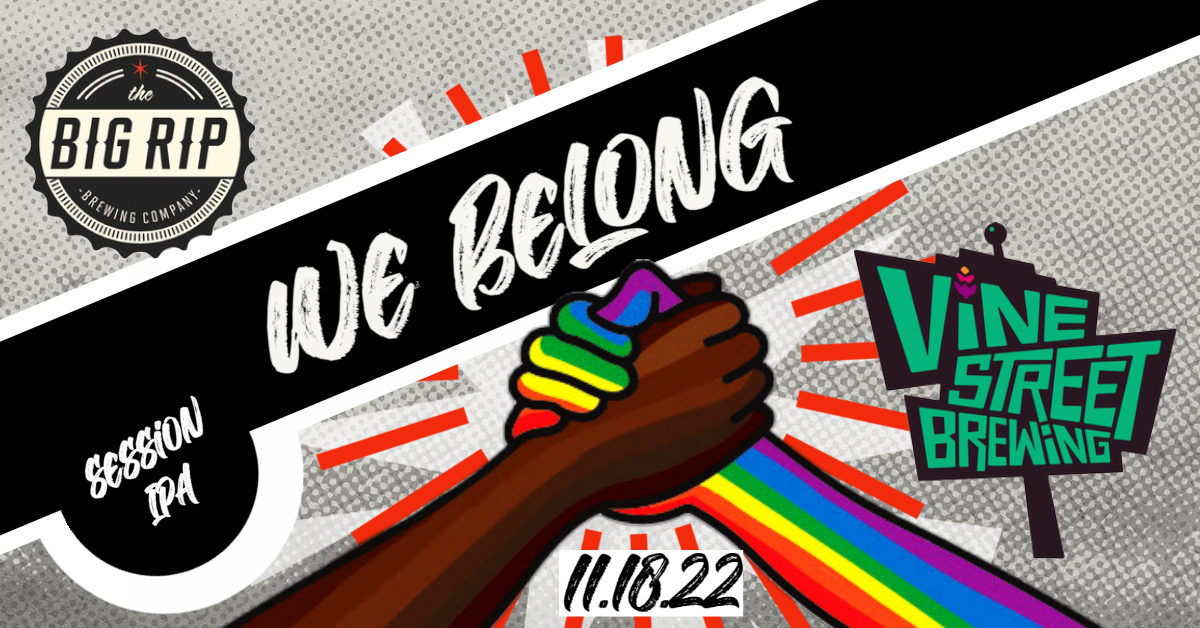 The Big Rip Brewing Company is proud to announce the release of "We Belong," a 4.2% Session IPA brewed in collaboration with Vine Street Brewing to promote diversity and inclusion in Kansas City's craft beer community, on Friday, November 18th at The Big Rip Brewing Company at 216 E 9th Avenue in North Kansas City beginning at 12pm. 
"I have known Woodie (Bonds of Vine Street Brewing) for several years so that was my initial connection to Vine Street Brewing," commented The Big Rip Brewing Company Head Brewer Bri Burrows, "I love their dedication to the community, I feel like we all have very similar mindsets of how we view the world and the beer industry."
The brewers met at Big Rip and discussed the style and recipe over a few beers. "We wanted to combine all of our brewing styles by creating something fun but also not too far out there," said Burrows, "We decided to go with a hazy IPA that utilizes products none of us have used before such as malt from Proximity, hops in the mash, and a Thiol-boosting yeast strain from Omega."
The name "We Belong" was introduced by Bonds when the recipe was finalized. "…essentially wanting to show our community that LGBTQ+ and Black folks belong in an industry that is largely dominated by cis, straight, white, men," said Burrows. 
"We Belong" was brewed with 3 different kinds of hops plus two different New Zealand varieties for dry-hopping, but the main difference for both breweries on this recipe was putting Cascade into the mash. Tropical Fruit, juiciness, a touch of floral and dankness can be expected from this 4.2% Session IPA.
The collaboration will be available on draft at The Big Rip Brewing Company, as well as in 12 ounce cans to go.